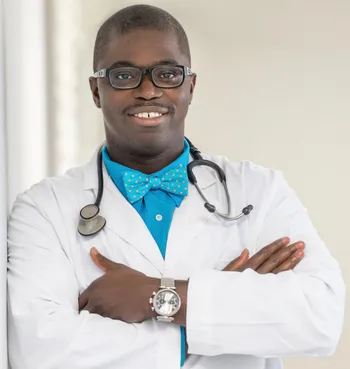 Dr. Quarshie is a board-certified Infectious Disease specialist. He completed his Infectious Disease fellowship under the tutelage of Dr. Koirala at Southern Illinois University School of Medicine, Springfield IL.
Dr. Quarshie is Internal Medicine Board certified. He is a graduate of Michigan State College of Osteopathic Medicine, East Lansing, MI. Dr. Quarshie completed his Internal Medicine residency at Metro Health Hospital, Wyoming, MI. He practiced as a hospitalist at Mercy Hospital Washington, Washington, MO, and CHRISTUS St. Frances Cabrini Hospital, Alexandria, LA.
Dr. Quarshie is affiliated with Medical City Hospital Plano, Medical City Hospital Dallas, Texas Health Hospital, Carrollton, Baylor Scott, and White Centennial, and Baylor Scott and White Hospital Plano.
Dr. Quarshie is a member of the Infectious Disease Society of America, American College of Physicians, American College of Osteopathic Internist, American Osteopathic Association, and Texas Medical Association.
Dr. Quarshie was born and raised in Ghana. He spent his earlier years in Ghana. Dr. Quarshie and his family moved to Delaware when he was 15 years old. Dr. Quarshie's mother is instrumental in his development. She is a motivator and provided him with structure and discipline. His mother is his mentor and hero.
Dr. Quarshie is passionate about world health. He has been on multiple Medical trips to Africa and Asia. In Ghana, Dr. Quarshie had the opportunity to work with HardtHaven. Hardthaven is an organization dedicated to HIV infected individuals, community health education, and community development. Hardthaven orphanage is dedicated to HIV infected infants, toddlers, and teenagers that have been abandoned. On his medical trips, he provides free healthcare to patients in hospitals and clinics. He's had the chance to travel to remote villages to provide healthcare. His experiences on these medical trips continue to be very influential in Dr. Quarshie's life.
In his spare time, Dr. Quarshie enjoys international travel and sports. His objective is to learn and grow as a person. The most important thing in his travels is food. Dr. Quarshie is a foodie. If missing, please check your local restaurant and he will most likely be found there. Dr. Quarshie enjoys playing soccer, basketball and lifting weights.
Medical Professionals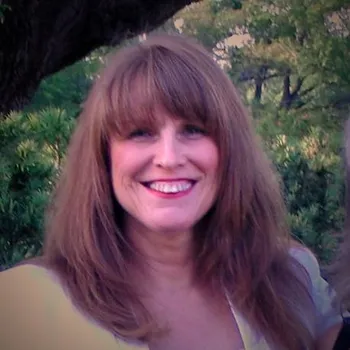 Holly Choate

Holly Choate joined the practice after spending several years as an executive assistant making executives more productive. Previous to that she was trained and worked as a licensed vocational nurse at Arlington Memorial Hospital and then in Dallas at Parkland Memorial Hospital, followed by a few years of private duty nursing. She loves working with people and felt like she was coming home when she was able to get back to her roots in the medical field as a medical assistant. She loves the outdoors and enjoys spending time with her two sons and their families, including her four grandchildren.